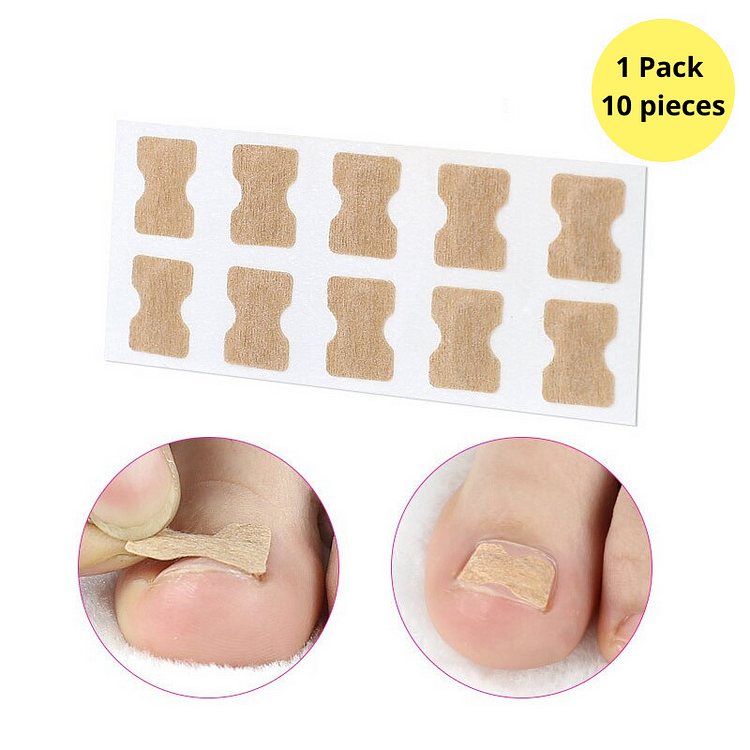 No More Painful Ingrown And Ugly Toenails! 🩹🦶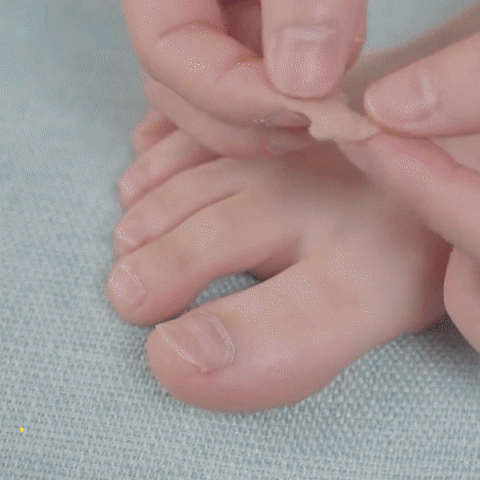 Repair Damaged Nails With Our 100% Natural Toenail Patches
Nail damage can be a distressing and embarrassing condition and without the right treatment, it will not improve and could spread to involve a larger portion of the nail, which is why Vablee has developed a unique and natural treatment to treat nail disorders.

Enjoy visibly healthier, better looking nails after 7 days.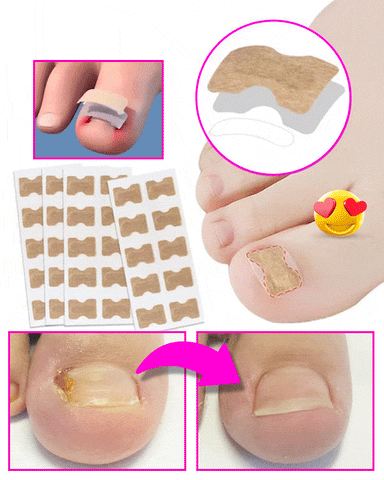 ✔ HIGH-QUALITY MATERIALS - Toenail correction stickers are made of high-quality materials for practical and comfortable use.
✔ KEEP NAILS HEALTHY AND RELIEVE PAIN - As the toenails grow, they tend to turn inwards, these toenail correction stickers can take good care of your nails and keep them from growing inwards and relieve them from pain. Correction is painless and gentle for several weeks.
✔ SUITABLE FOR HOME-USE AND PROFESSIONAL USE - Professional paronychia treatment tool, effectively improves the ingrown nail.
✔ FITS WELL ON THE FOOT - Professional patch adopts lever mechanics to change the angle of nail growth, and straighten each side of the toenail, the glue bottom layer of the patch is firm and fits well on the foot.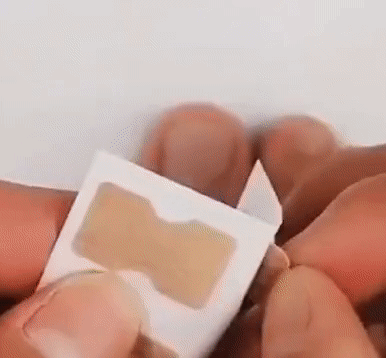 The Ultimate Treatment to Achieve Healthy Nails
Suffering from nail fungus or ingrown nails? No need to waste time and money on nail solutions with harmful products that don't work. Toenail patches use a lever mechanism to change the growth angle of the nails, and provide good care to maintain healthy nail growth and avoid inward growth of the nails, which may cause pain.

We've got you covered! Treat the infection early and before it spreads with Vablee revolutionary treatment, which is a new solution proven to treat mild fungal nail infection and ingrown toenails.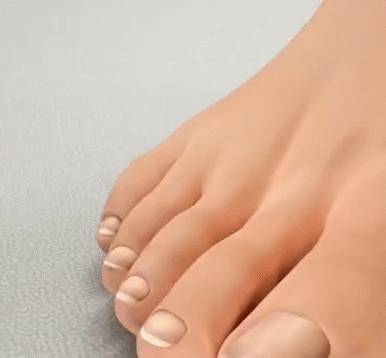 🛡️ 30 DAY RISK-FREE GUARANTEE
We have an iron-clad risk-free guarantee.
If you aren't satisfied with your products for any reason, you have up to 30 days after receiving your
product to contact us and ask for a full refund.
Package Contents
1 Pack (10pcs) *Correction stickers
or
5 Pack (50 Pcs) *Correction stickers
or
10 Pack (100 Pcs) *Correction stickers
HOW TO USE:

• Tear off the inlaid nail sticker from the protection board, and try not to touch the pasted part, so as not to weaken the adhesion and cause the adhesion to be unstable.
• Please press the nail sticker on the central part of the nail. If the nail sticker is larger than the width of the nail, use scissors to cut the nail sticker to a suitable size before use.
• Please use your fingers to press both ends of the ingrown nail stick to make it stick more firmly.
• Replace it every day.
Specifications:
Material: Non-woven fabric, PET plastic, Oil glue

Size: 10.5x4.5cm/4.13x1.77"