Magnetically Magical! This eternal magnetic couple bracelet comes with a magnetic charm design that attach to one another once placed closely, representing the intimacy between you and your partner!
The Eternal magnetic couple bracelet uses a magnetic buckle design. Once they are close together, they will be connected to each other.
These beautiful and very meaningful bracelets symbolize the union and connection in a relationship.It is also said that they help strengthen the bond between two people.
Magnetic couple bracelet do they work !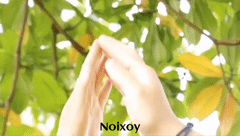 They were designed so that every time two people hold hands the magnetic pieces connect. They are the perfect gift for the both of you.




Hand-woven Premium Cord! Made with premium quality materials, this bracelet is hand-weaved with fade-proof , fray-proof, adjustable and elastic cord that symbolizes your undying love!
Free Length Adjustment! This couple bracelet comes in a free length adjustment design so you don't have to worry about the fit! The eternal bracelet comprises of two different designs, perfect for you and your lover!
Category: Bracelet
Style: Love Magnet
Process: electroplating, grinding, polishing
Style: fashion, romantic
Color: black + black, pink + pink, blue + blue, black + pink, black + blue, blue + pink
Size: about 15-25cm in length (adjustable)
Application: Unisex
Features: stylish matching, comfortable to wear, two bracelets can attract each other
Package includes: 2* bracelets